| | | |
| --- | --- | --- |
| | Bond With Your Horse | |
Community
Find out what's been happening at Bond With Your Horse over the years.
Endurance | Courses | Starters | Re-training
Check out Jo's YouTube channel here
2016 has started well with Zamil completing easily at 60kms at our final competition in France before the big move.
2015 was a very mixed year. Roma completed 120kms CEI** at Fontainebleau and made it look easy with incredible recovery times. But she then didn't qualify at Castelsagrat 120km or Monpazier 2 day x 70kms due to lameness at the end, once getting cramp (which was gone 30 minutes later) and once pulling a shoe on the last loop.
Zamil managed to fall at 2 competitions (due to getting so excited about being in a 90km race ride that he stopped looking where he was going) and so the whole rest of the season was a write off. We have been on a mission ever since to get him less stressed in a competition environment.
Roma training at the end of 2015:
https://www.youtube.com/watch?v=veTX0ehMQuI
2014 was a very succesful year. The highlights were that both Roma and Zamil qualified at CEI* at Castelsagrat and Roma won the 90km race ride at La Plaine at 18kph and came 3rd in a sprint finish at the 90km race at Mainzac.
2013 was an excellent year with the youngsters:
Zamil (6 year old) qualified at 40, 60 and 2 x 90 kms
Roma (8 year old) qualified at 40 and 2 x 90 kms (1st and 3rd)
2012 was the year of starting again and focusing on my youngsters:
Zamil (5 year old) qualified at 2 * 20kms
Roma (7 year old) qualified at 20, 40 and 60kms
Both had excellent heart rates at all their comps so hopefully it's a good sign for the future.
Sana, now being retired from International endurance, has been enjoying a varied year, including going on a J-F Pignon course.
Nikaya de Paute, who Jo trained in 2009, qualifed at The Endurance World Championships at Euston Park.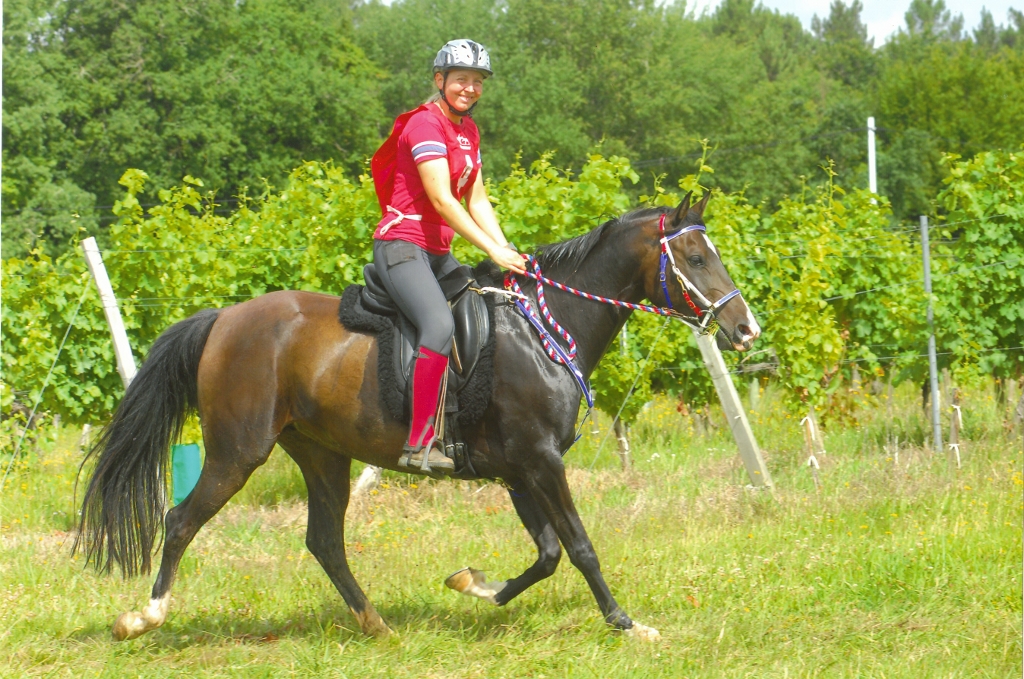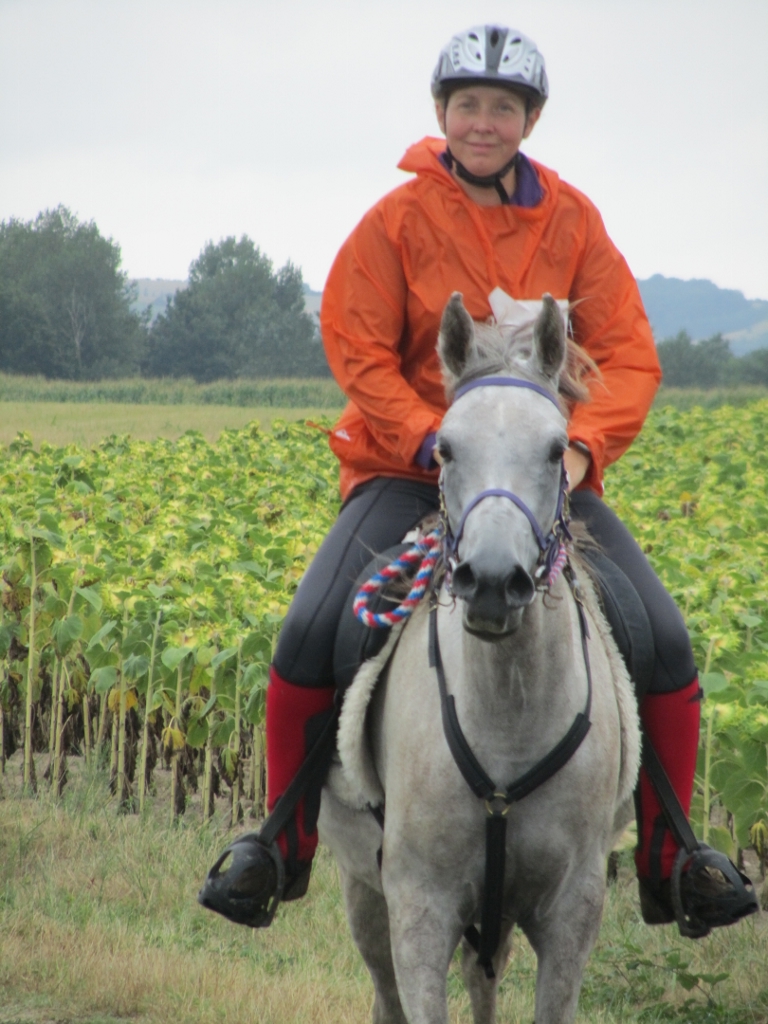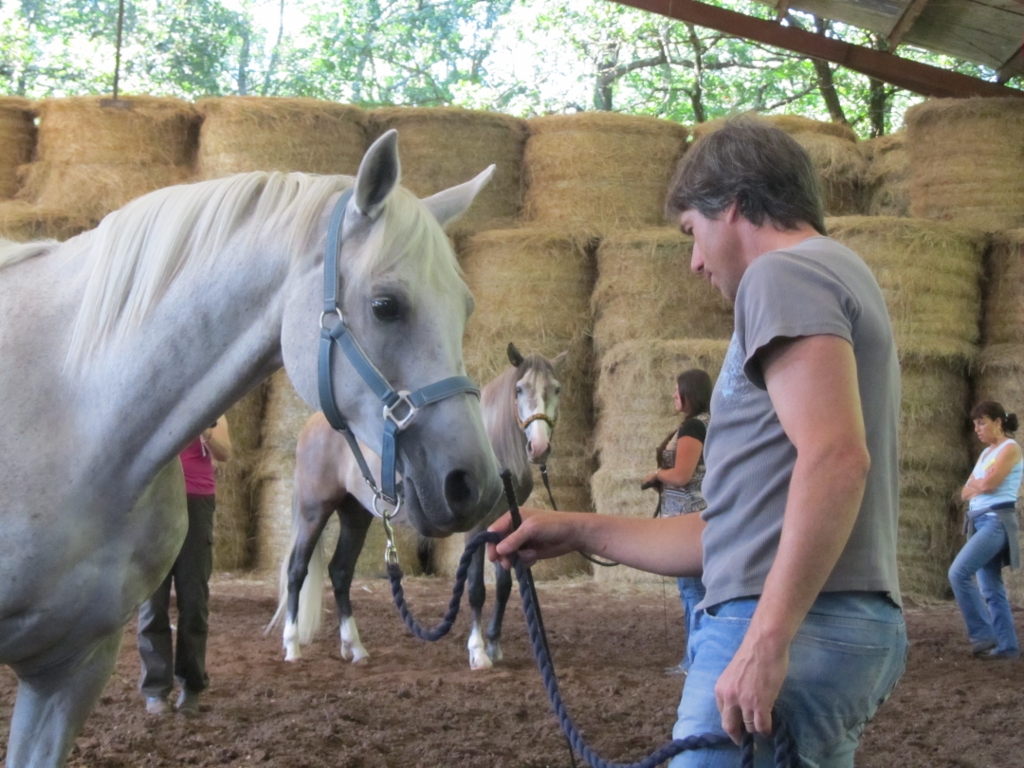 Highlights of 2011 included:
8th place at CEI* 90km at La Boissiere in March with Sana
Competing at CEI*** 160km at Castelsagrat in May with Sana
Qualifying Kalinka at 40km, 60km and two 90kms including a 1st place in the 90km at Masquieres in June and then getting her first International Qualication at the CEI * 90km at Monpazier. Kalinka is now continuing her career with Belgium team rider Wendy Fallon, who qualified her in November at CEI** 130km at Pontchateau.
Nikaya de Paute, who Jo trained in 2009, finished 23rd at the European Championships at Florac.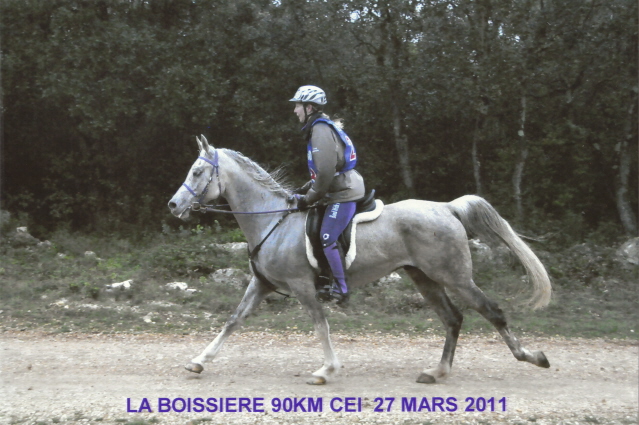 Highlights of 2010 included:
Qualifying at CEI**, 130km at Tartas in April with Sana
A Second place at Beaumont du Perigord in May with Sana (accompanying a horse doing it's first 20kms)
A Top Ten place at Masquieres in June with Sana (accompanying a horse/rider combo doing their first 40kms)
A Third place at Pamiers in July with Romance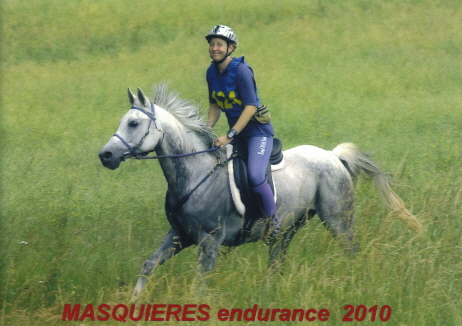 Bond With Your Horse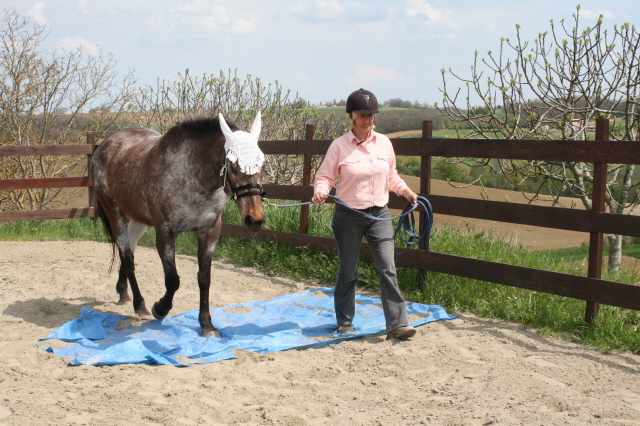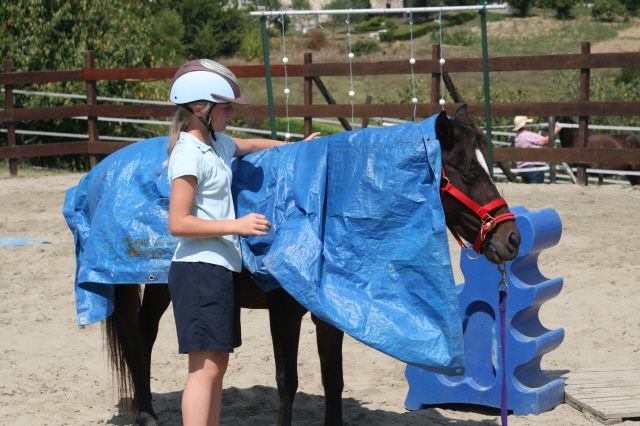 Here is a link to a video of the Final Challenge at the end of the August course.
Feedback from Kitty Abse, one of the students on the August course: "I spent three fantastic days at Jo's yard, learning how to put into practice all the things I had read about in Monty Roberts' and Kelly Marks' books but which somehow seemed much harder in practice and which had left me frustrated and lacking in confidence working with my young horse at home. Within 10 minutes of starting to work with my horse after the course, all the things I had read and now learned were happening and after 15 minutes I had a calm, happy horse working to lead nicely and backing up and coming forward just by following my body language, with no lead rope. It was amazing. I can't recommend Jo enough as a trainer, she gives you confidence and trusts you to work with her beautiful horses, which makes you really believe you can do it. I can't wait to do another course with Jo."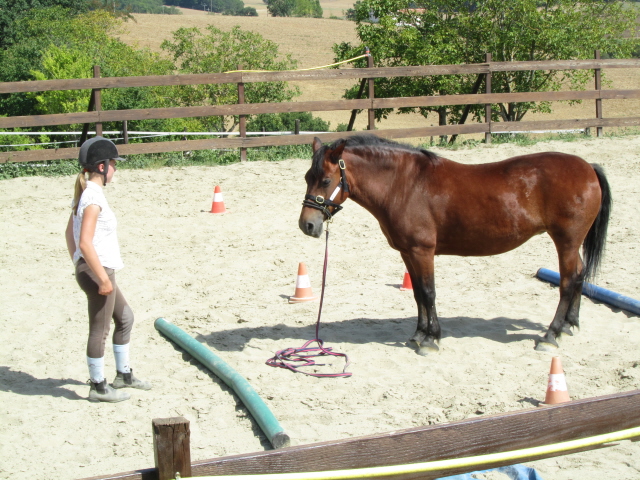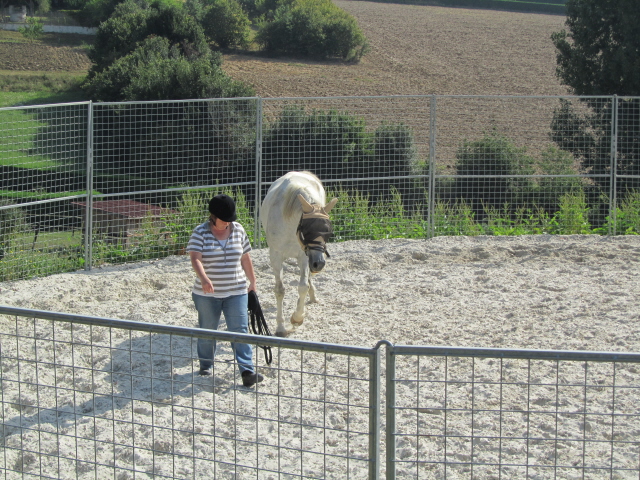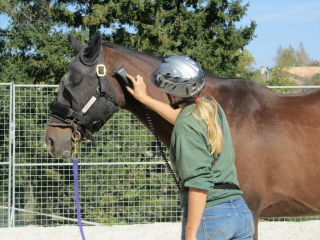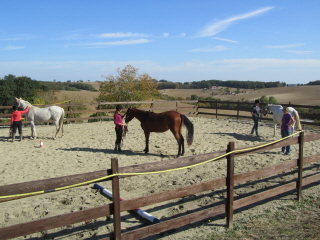 Feedback from Claudine Wakeman-Reynolds "The course was great, I've already started using some of my new found Dually skills on Hermes! Hermes was started by Jo and I undertook the course to make sure I could give him the best start, he had a clean slate and I want to keep it that way."
Long Lining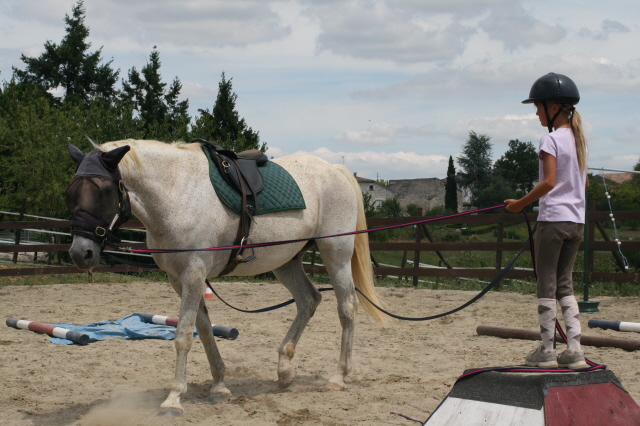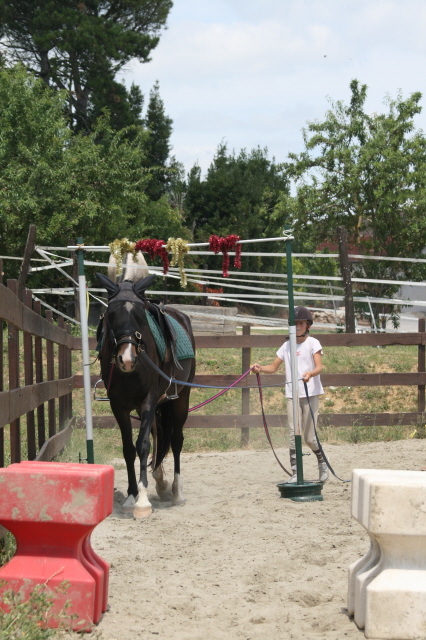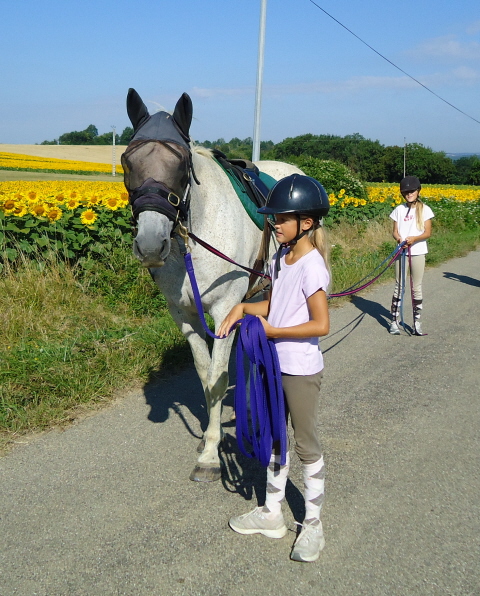 'A fantastic course! Jo's clear, positive instruction and practical 'hands on' approach to learning gave me a great insight into the benefits of long lining, as well as the skills and confidence to start using this wonderful method. The introduction to Long Lining course was both fun and enjoyable and a truly rewarding and beneficial experience.' Sally Lloyd
Join-Up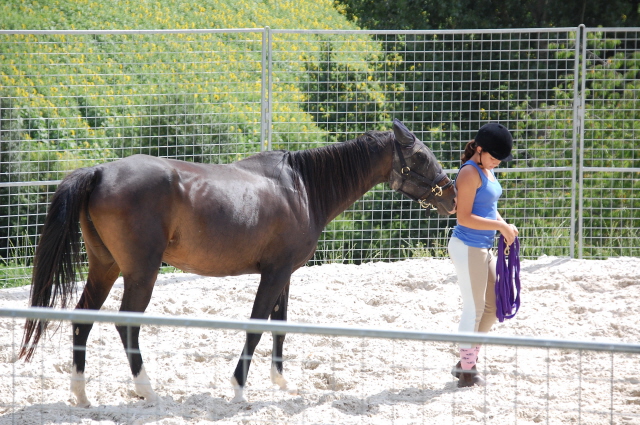 'I learnt so much from the Join Up Course. I learnt to understand horse language, which has made me a much better horse person. Each horse has its sensitive points and achieving the join ups was wonderful! A very good course - 10 out of 10!' Savannah Saich
'Just finished a really great 4 day Join-up course with Jo. You can read all the books and watch all the video's but it never gives you the valuable, practical knowledge Jo has now given me. The feeling of true join-up really
is so special and powerful. I had been itching to try it at home with my horses but wanted to wait until I had been here, and it was well worth it. Jo is a calm, confident teacher, full of encouragement, focus and praise when needed, she really has given me the confidence I needed to make this happen, thank you so much. So finally I had my moment with 2 amazing join-up's at home, just the beginning I hope!' Melissa Akers
'the Join Up course was excellent, and despite having had horses myself for more than 40 years, there is always more to learn and understand about their behaviour and their language. Jo made the course interesting and inspiring and the hands on practical experience was brilliant. I would highly recommend this course to experienced as well as inexperienced horse owners and riders, it can only improve your skills' Janet Goom
'Thanks again for the JoinUp course, I really enjoyed it, there was nothing I didn't agree with, I definitely want to learn more Monty' Claire Manison
Introductory Certification
'This course has been the best by far. Great atmosphere with good people, lots of fun, great experience. I really enjoyed this course. I learnt a lot. Thx a million' Desiree Arias, Canada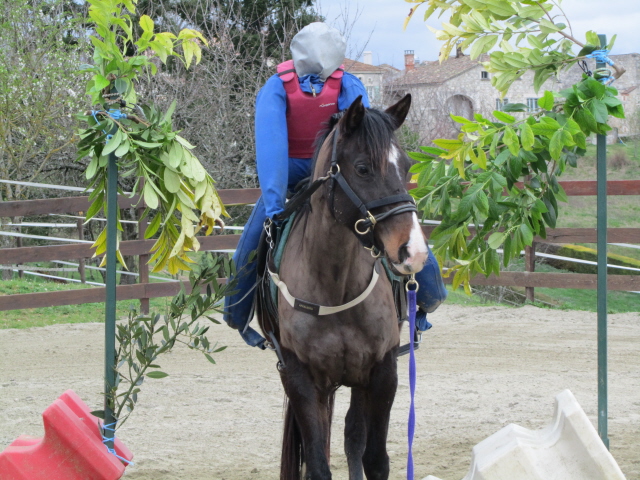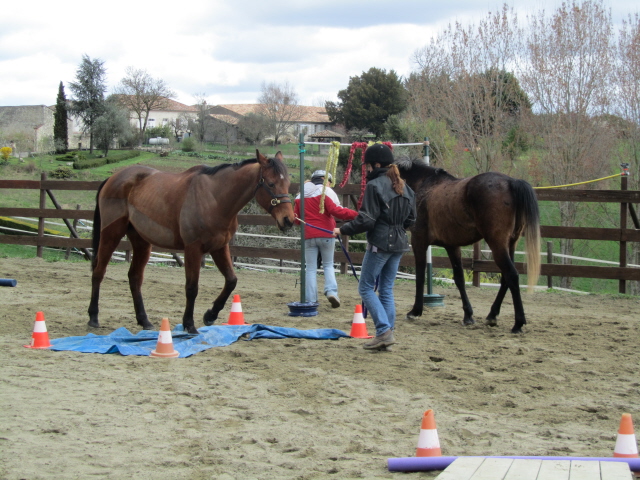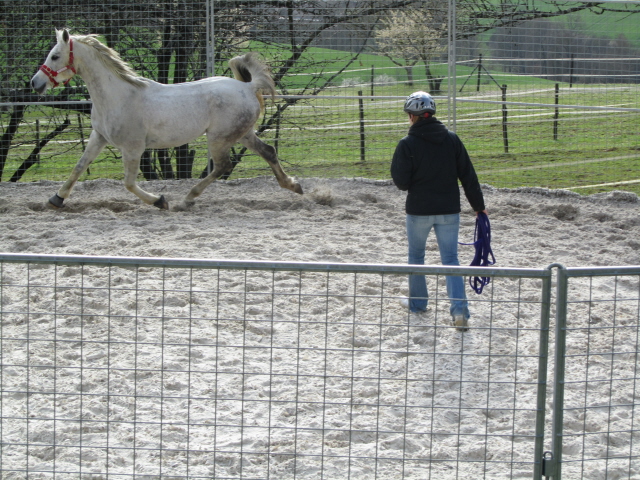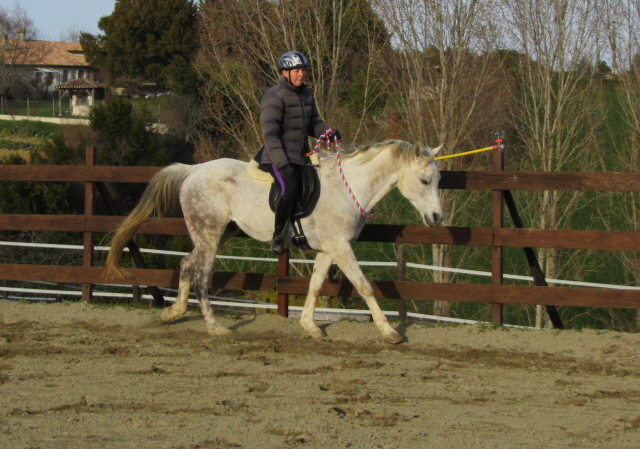 Exam Week:
Melissa obtaining her Monty Roberts Introductory Certificate, with help from her project starter Bess.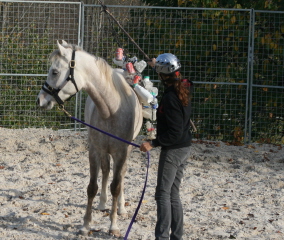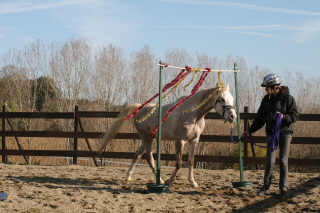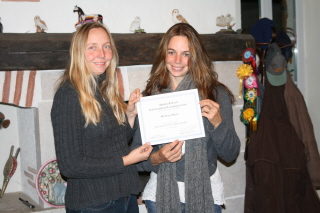 Here are some photos of a few of the horses that have been here for starting:
Serenity: (4 year old Arab)
Serenity learning to be brave with her feet: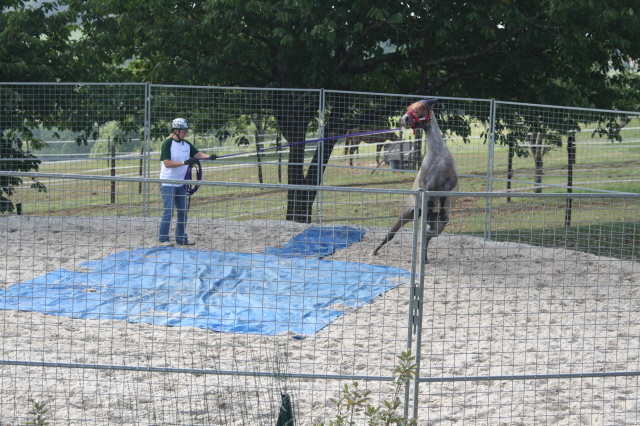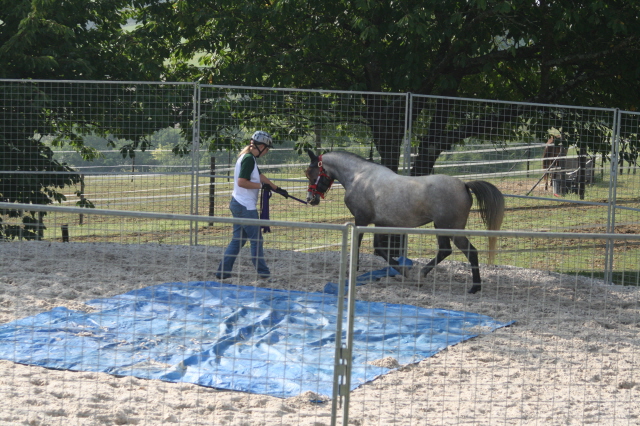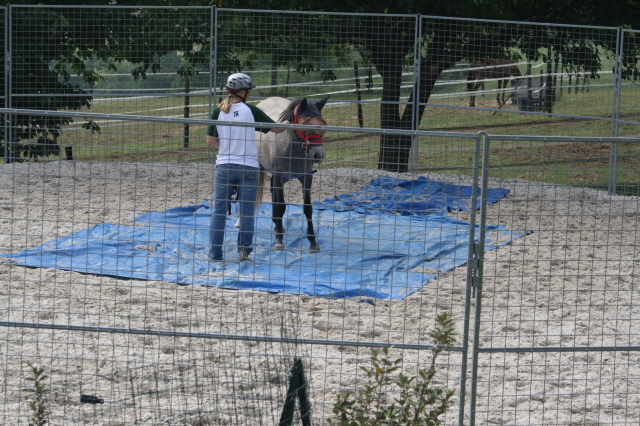 Here is a link to a whole series of videos of the process of starting Serenity.
"I contacted Jo as I was looking for someone to start my filly under saddle. She is a very introverted and sensitive horse and I did not want to send her to a conventional stable with a "you will do this or else" attitude . I went to Jo`s stables in April and watched her work . I was very impressed not only by the organized cleanliness of the stables but by Jo`s way with horses .My filly Serenity is a home bred Arab from my mare Oshe .I started Oshe under saddle my self but felt that Serenity needed a professional .Serenity was born outside as I have no stables, so had never been in a stable or horse box .Jo came down one day in July and worked Serenity on the ground and on loading for a couple of hours .The next day she loaded Serenity and we took her in the horse box with my mare Oshe who boxes very well to Jos stables .Her consistent patience and great leadership impressed me as she won the trust of this sensitive little horse .Over 6 weeks Jo did a wonderful job training Serenity and starting her under saddle she sent me constant reports and photos and video clips of her progress . I was also able to go and watch Jo work and then to my great pleasure actually ride my little horse both in the arena and out on a hack . At all times I had great trust in Jo and her methods and I felt very safe .I would recommend Jo and her work to anyone who needs a horse started or who has problems . I am truly delighted with the results of her work with Serenity." Avril Wilson (Peyrolles France)
Romance (5 year old Arab):
Competing in her first 20km comp after being started and then fittened. She finished with a heart rate of 40bpm. Romance carried on with her owner to qualify at the 5 year old Young Horse Endurance Final at Uzes, obtaining a 'Très Bon' classification.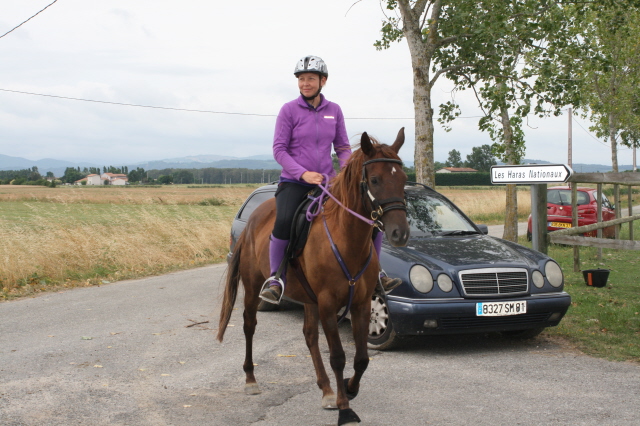 Roma (5 year old Shagya):
A very tricky starter, being de-sensitised to the movements of the dummy rider. So far she has been Jo's most complicated starter (we believe that someone had previously tried to start her and really frightened her). But with a lot of patience she is now happily hacking out.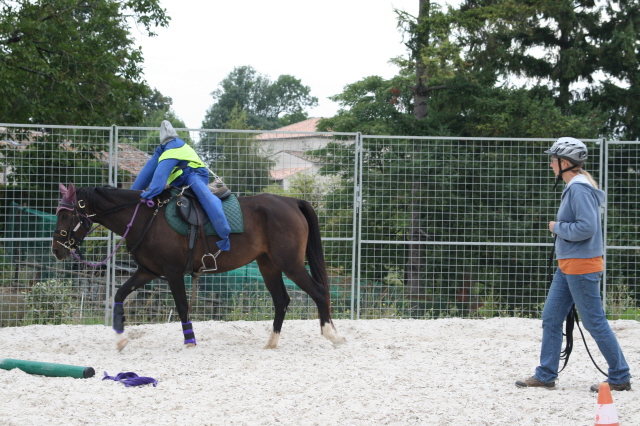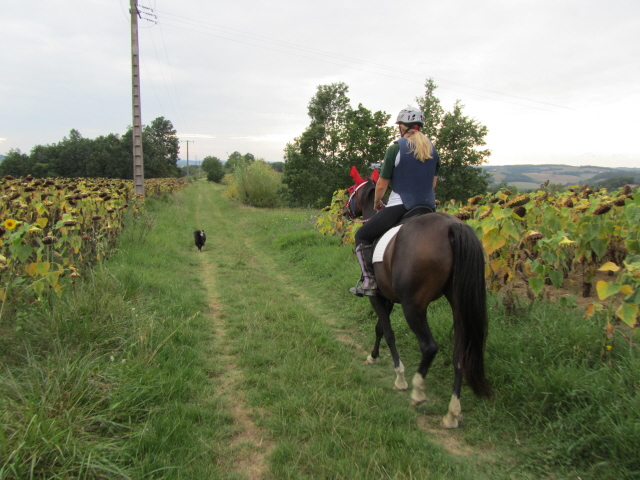 TipTop (3 year old Mixed Breed)
One of the sweetest horses I've ever met! First time with tarp and plastic!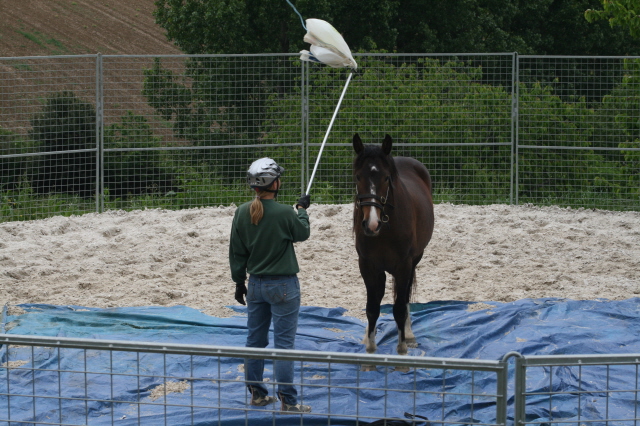 Sarabande (4 year old German Sports Pony)
A pony that reacted very violently to her first saddle but who became very sweet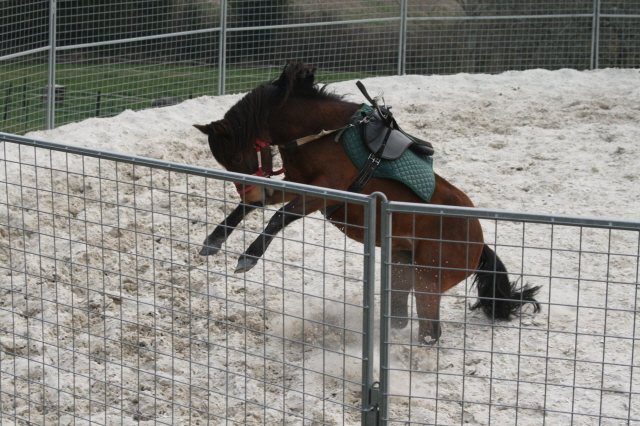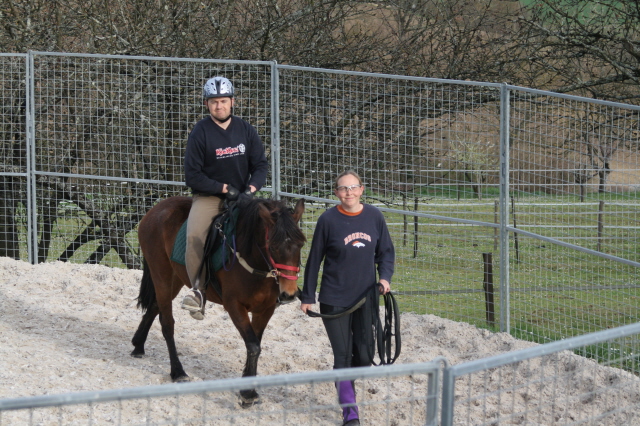 Zamil (4 year old Endurance Arab)
Jo's own youngster, who has now gone to spend the rest of the year growing-up (physically and mentally) in a herd in the Pyrenees before starting work in 2012.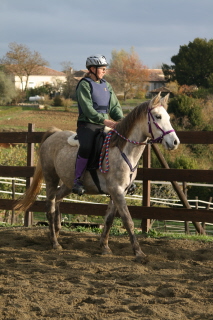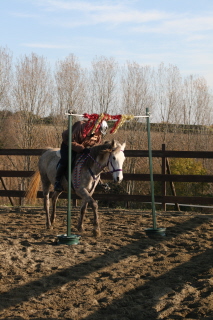 Ocean (9 year old Anglo-Arab) and Saxo (4 year old Trotter X)
Saxo and Ocean came together. I started Ocean 3 years ago but his owner has not had the time until now to ride him so he came in for re-starting and schooling. Saxo who has lived with Ocean all his life came in for starting.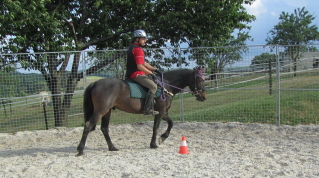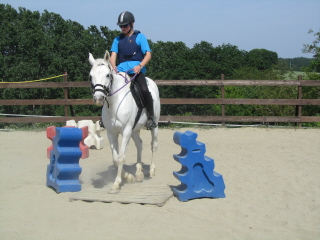 Hermes (4 year old, Zangersheide)
A gentle giant, with wonderful paces and a natural aptitude for jumping.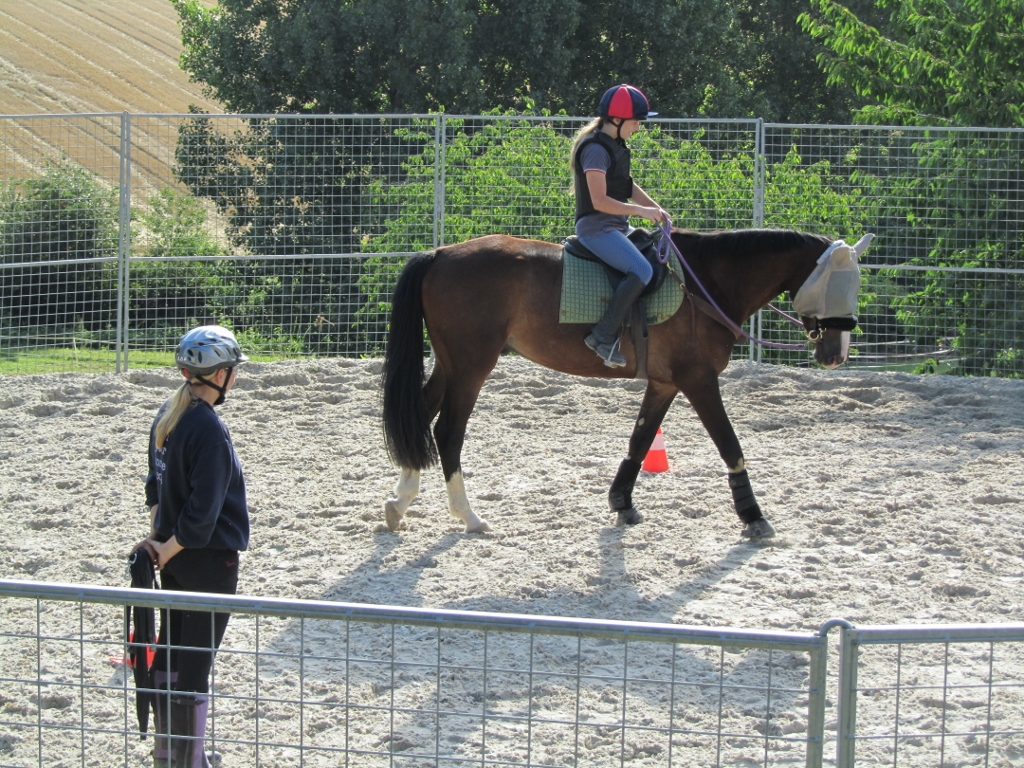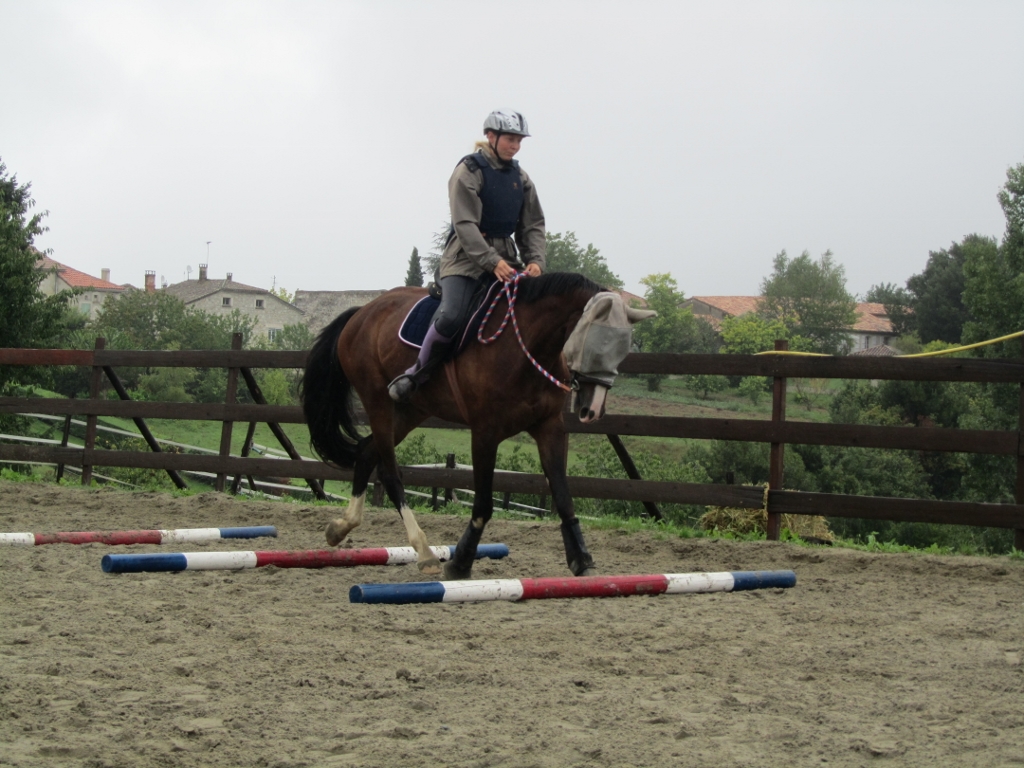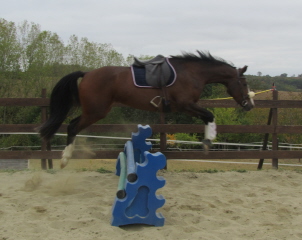 "Hermes has responded very well to the training and it was just the sort of start to his working life that I wanted, co-operation not force based. He has such a sweet, responsive nature and is very trusting. I am looking forward to the next stage in his training." Claudine Wakeman-Reynolds
Upsala (3 year old arab), Lady (3 year old Connemara) and Scarlet (4 year old Connemara)
Upsala, who had been saved from the meat lorry by a charity, was a real pleasure to start. Incedibly she loved people and was very trusting. Lady had recently been imported from Ireland. She was a trickier starter as she didn't like the movement of the rider's legs, so we used the dummy to desensitise her. Scarlet, also recently arrived from Ireland, was an interesting re-starter as her solution to dealing with stress was to lie down.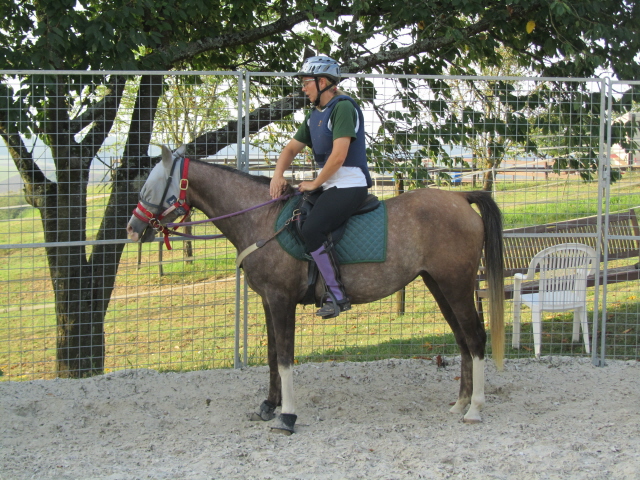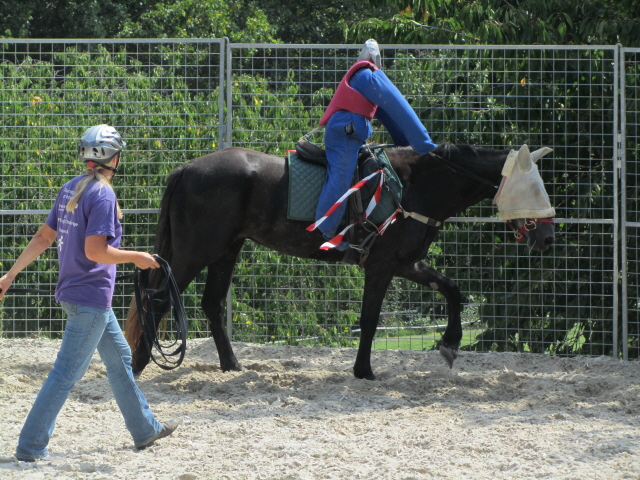 Juno (3 year old Appaloose X)
Juno came for 2 weeks pre-starting. She was a quick learner but would always have a very dramatic reaction to her first time with everything.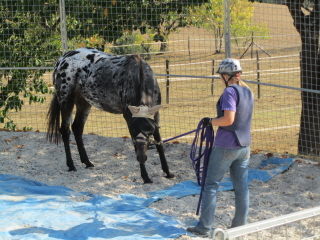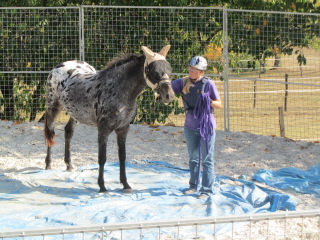 We had the lovely Bambi, Upekkha, Victoire, Dusty and Unique.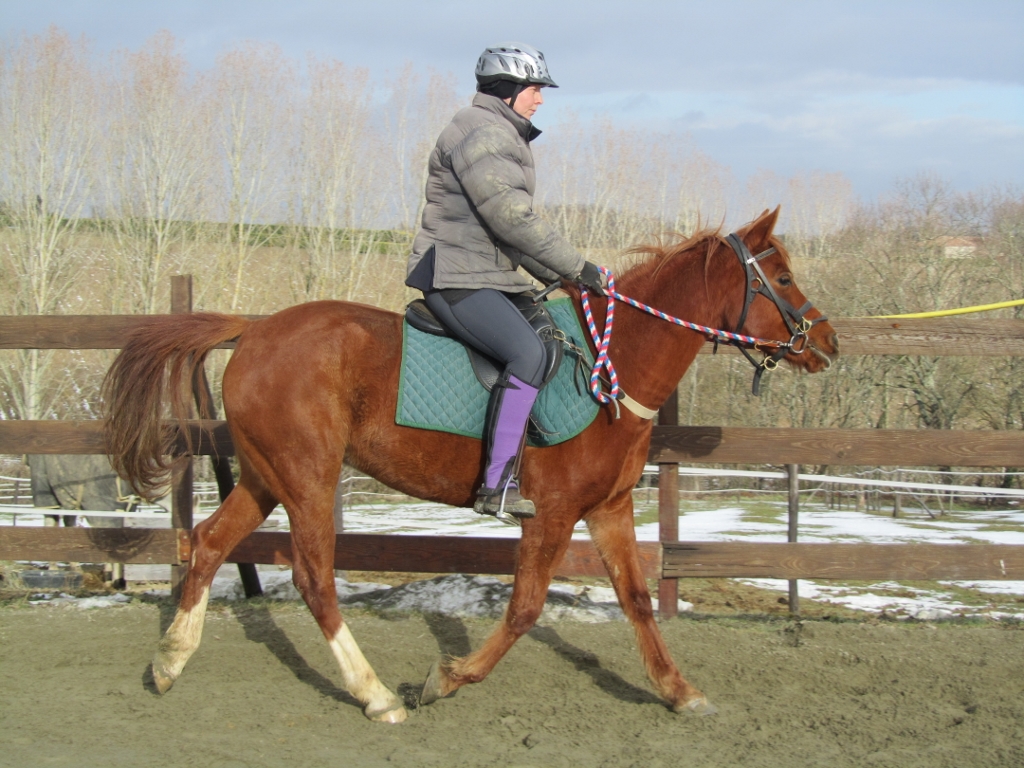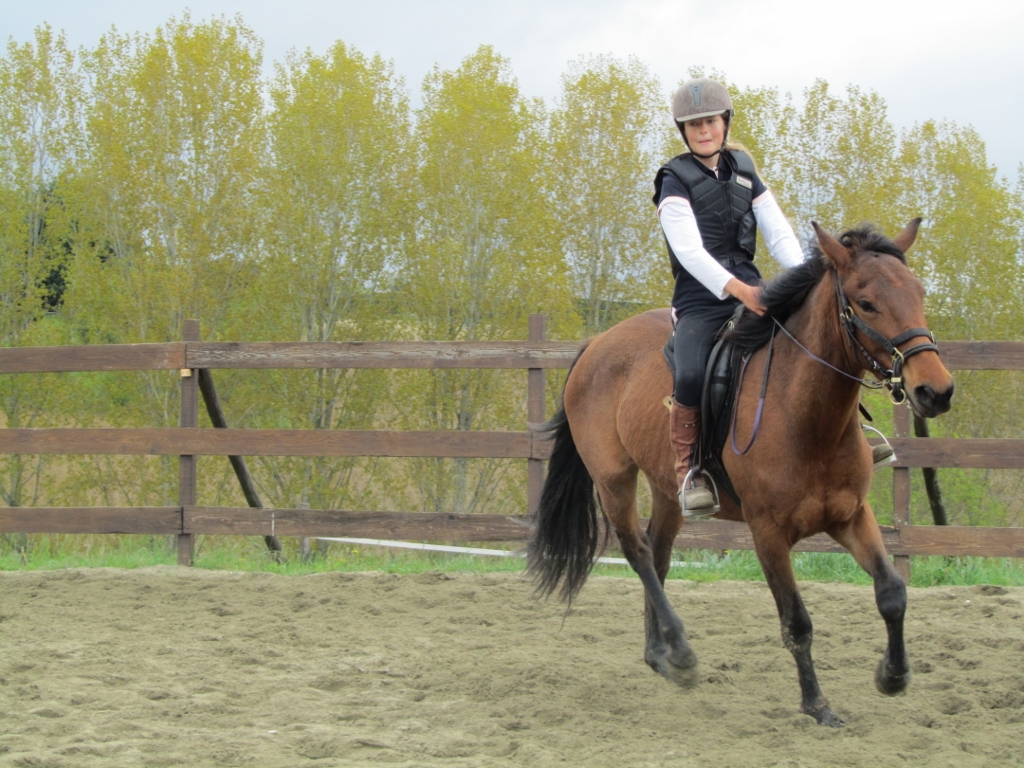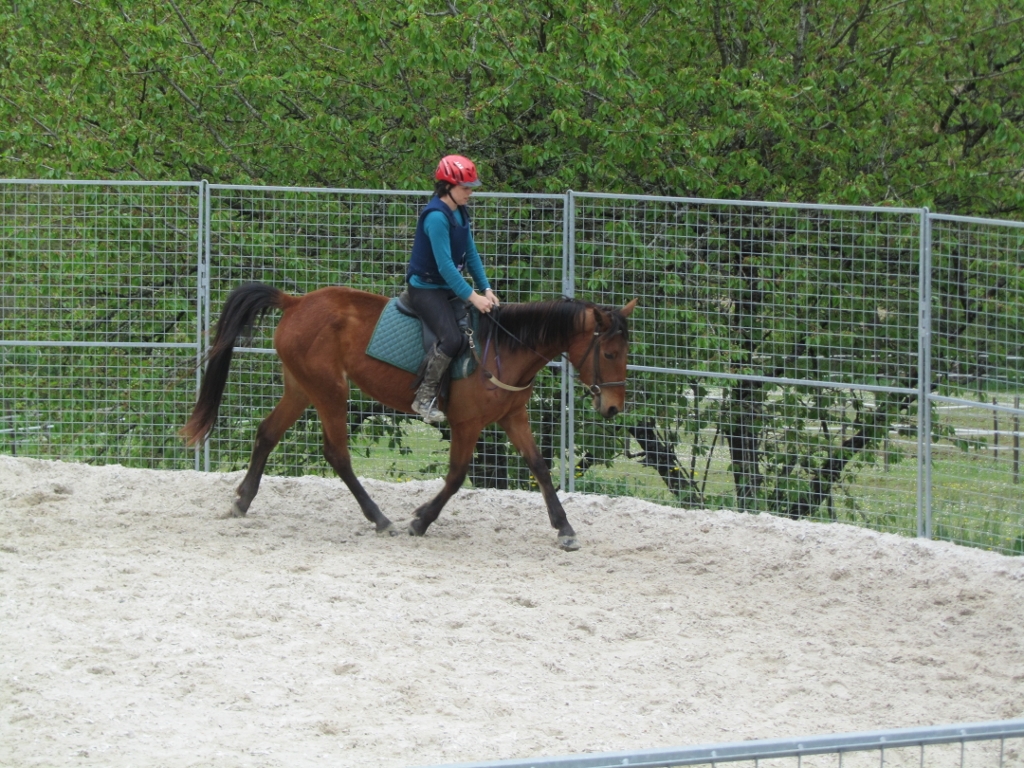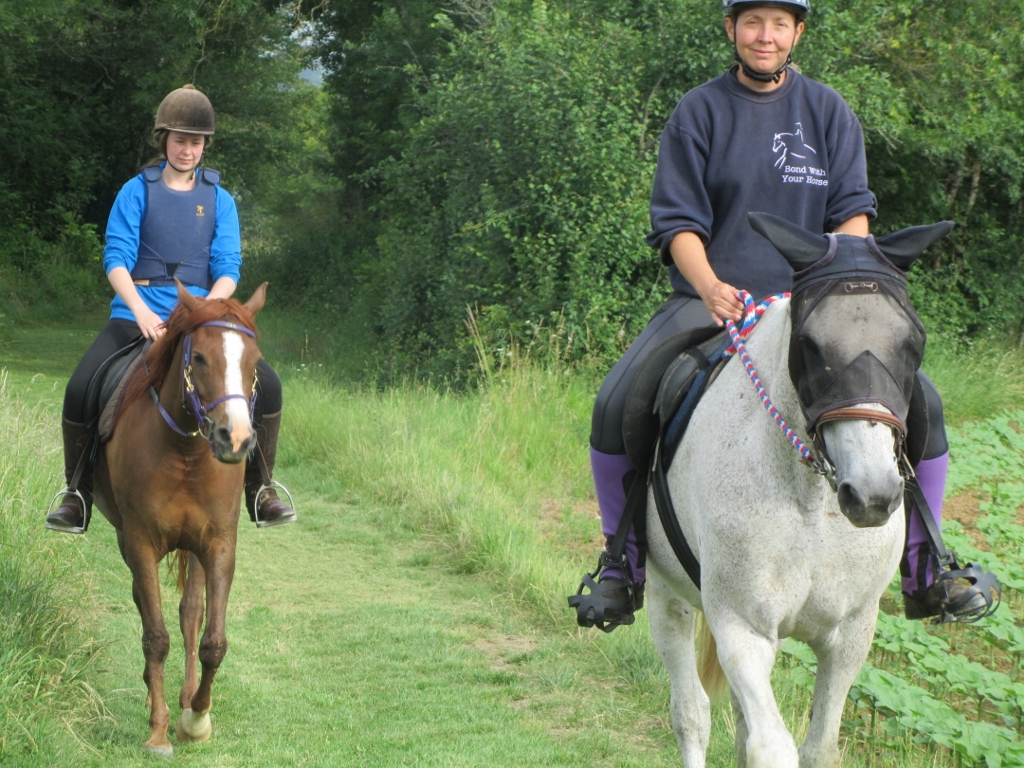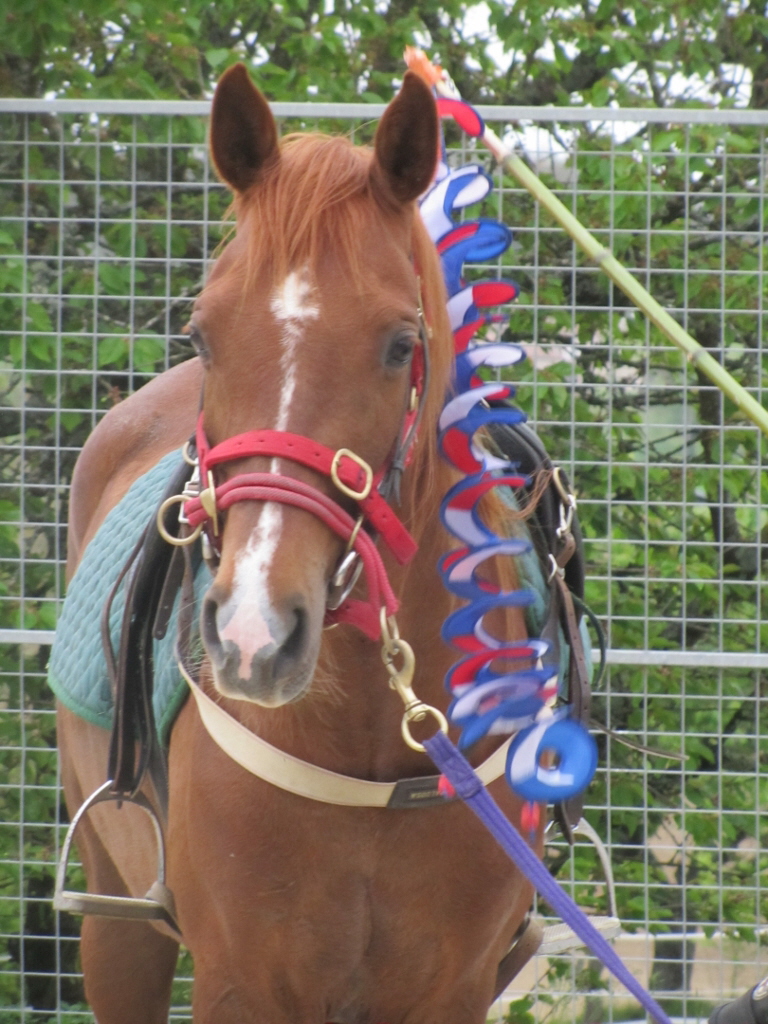 Here are details of some of the horses who have been here for re-training over the years:
Kadediou (12 year old Mule)
Had panicked several times pulling tyres in the past (and had several accidents) and so had become terrified of anything behing him.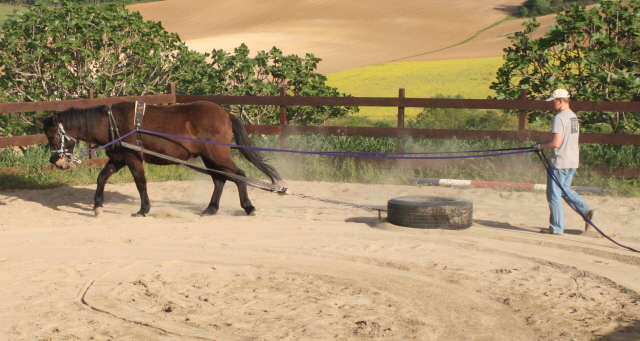 Oceane (7 year old, Part Bred Arab)
A mare that hated the feeling of the rider's legs and was very difficult to hack out. Learning to be brave out and about. A hormone supplement helped her accept her rider better.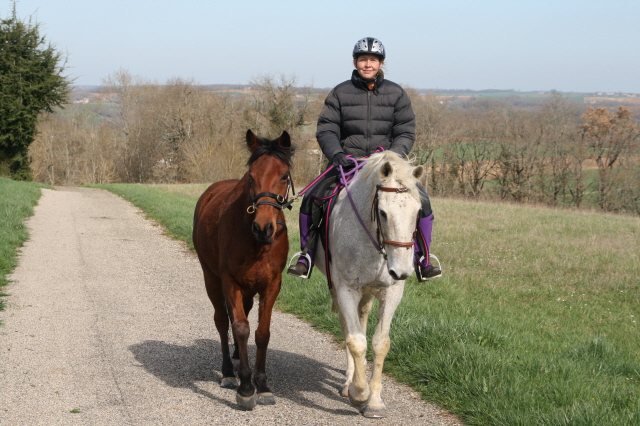 Ladilla (10 year old Endurance Arab)
A very bad loader. We made enormous progress in our first session and her owner followed up the work in multiple locations to create a very easy loader.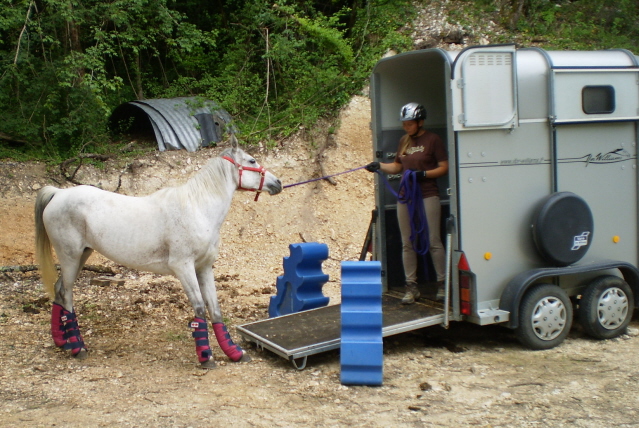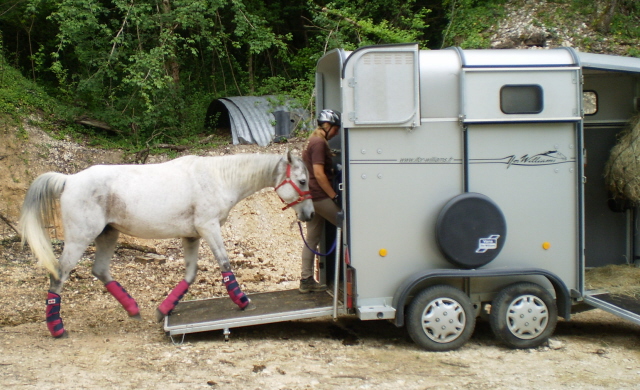 Ruby (Welsh Cob)
A delightfully sensitive and energetic Welsh cob who was here for in-hand and ridden schooling, with a particular focus on lateral work and flexion. We included an introduction to jumping which she loved.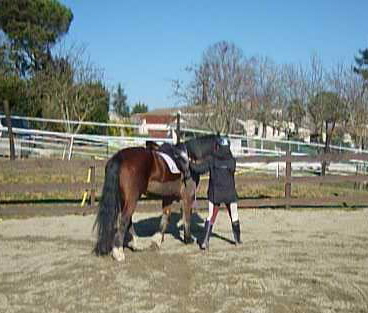 http://www.youtube.com/watch?v=6BvVEmkCg0I
Queen (Pony)
A very gentle, sweet pony who had been abused and as such was impossible to catch or to touch. The photo is at the end of her stay with a young girl who was visiting the yard for the first time.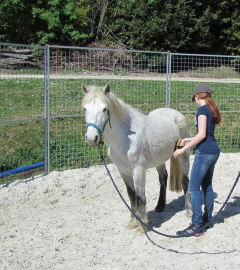 Angel (Irish Cob)
A young sensitive Irish cob who had become over-excitable and therefore difficult to handle. She came for a period of in-hand and ridden schooling and desensitising. Jo worked with the owner to re-establish her confidence in Angel.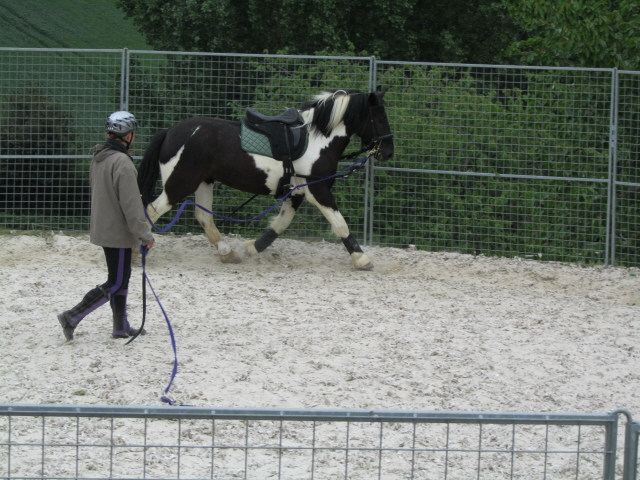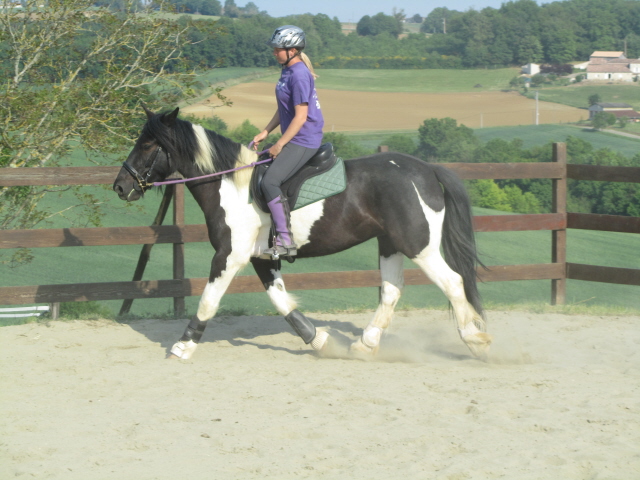 http://www.youtube.com/watch?v=uAZC5ptQ-R0&feature=related
Kalinka (13 year old EnduranceArab)
A talented endurance arab who becomes highly stressed when separated from other horses, in particular at endurance competitions. She was with Jo for the 2011 endurance season. Jo focused on schooling, endurance fittening and maximising her exposure to the world, including both endurance and dressage competitions. Jo qualified Kalinka all the way to her first International qualification, CEI * 90kms at Monpazier in September. Kalinka has now gone to a member of the Belgium Endurance squad to continue her competitive career.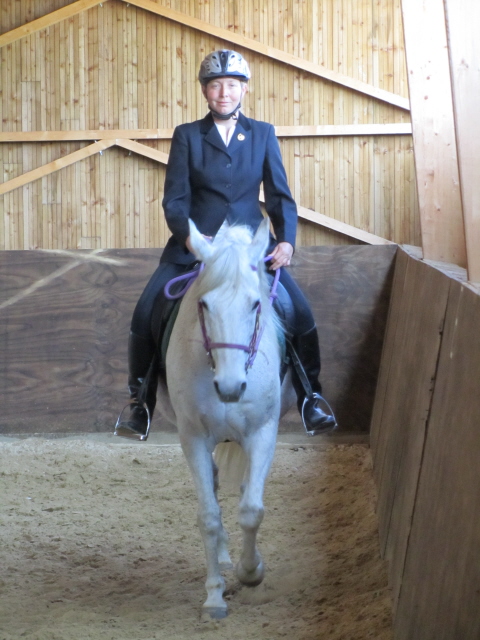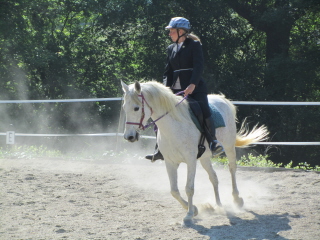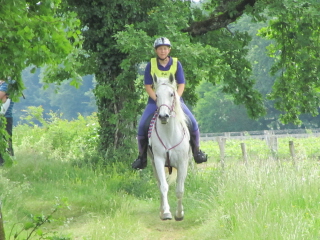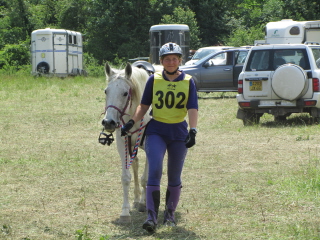 Altaïr (1 year old)
After a very bad experience with a vet following an injury to his leg Altaïr had become very difficult to handle. In preparation for his castration it was essential that not only he was happy to be touched everywhere but that he was happy being hosed and standing on tarpaulin.