| | | |
| --- | --- | --- |
| | Bond With Your Horse | |
Other Courses
Training is £30 per hour or £100 per day (4 hours) on a 1 to 1 basis. You are more than welcome to watch all the sessions that Jo does and she is always happy to explain what she is doing and why. There is no charge for this.
BOND WITH YOUR HORSE | ENDURANCE
Please note that Jo can run the following courses at any time if there are 2 or more participants so please contact Jo if you would like to organise a course.
BOND WITH YOUR HORSE* (2 days)
Course hours: 9.30- 4pm Lunch: 12.30- 2pm Cost: £200 Max participants: 5 Children welcome if accompanied by a parent/guardian at all times. Horses are provided for this course but your own horse is also welcome.
This course is a general introduction to horse psychology and using body language to communicate with your horse. It covers desensitising your horse, ground handling and liberty work.
DAY 1
Introduction to Horse Psychology (1 hour discussion)
Tour of Facilities and Meet the Horses you will be working with
Using Your Body to Control a Horse (an introduction to liberty work): practical session
Using the Dually halter, video and practical sessions: controlling your horse's feet
Desensitising Your Horse: demo and practical sessions

DAY 2
Handling the Spooky Horse (discussion and video)
Advanced Dually Halter exercises to take control of your horses feet: advanced backing exercises, neck flexing, head lowering, moving sideways, ground tieing etc: practical session
Obstacles: teaching your horse to go over a variety of 'scary' obstacles: practical session
More advanced Liberty work: practical session
Recap Practice sessions of Dually, desensitising and obstacle work: practical session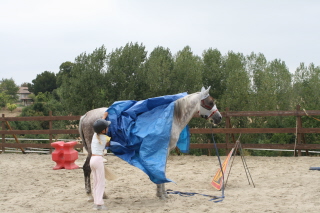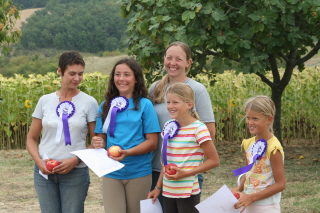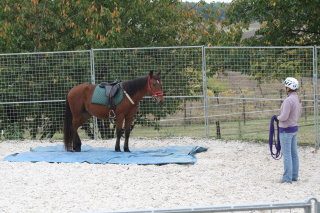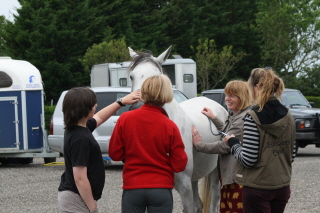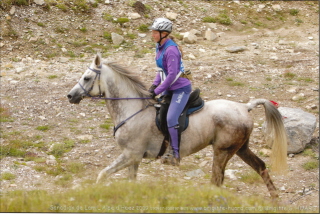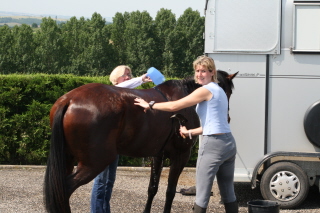 * Please note that these courses are run independently from the MRILC.
Booking:
If possible please contact Jo by email to book your course. Please include all your details, the course that interests you, if you will be bringing a horse (please see livery charges), if you require accommodation and the dates of your visit. Jo will then send you a booking form to complete and post to her, with your deposit, to secure your place on the course.
Booking Policy:
25% deposit required on booking to secure your place. This deposit is non-refundable.
The balance of payment is required 4 weeks prior to your course.
Cancellation Policy:
Our cancellation charges are as follows:
More than 4 weeks prior to the course: deposit only
Within 4 weeks of the course: 100%
Payment: cash, cheques and bank transfers are accepted. We cannot accept debit or credit cards.
Accommodation:
This section will be updated shortly with a list of B&B accomodation in the area.